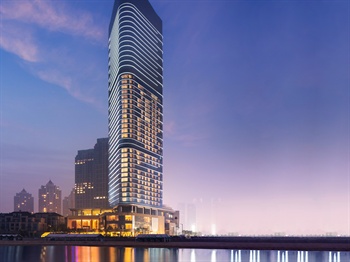 Visitors to Dalian will find that the Grand Hyatt Dalian is a fantastic accommodation choice. This property features Free in-room Wi-Fi.
Boasting a convenient location, the hotel is just 8km from Dalian Railway Station and 12km from Zhoushuizi International Airport. Being just minutes away from Huizhanzhongxin Metro Station allows guests to explore the city with ease. Famous attractions Binhai Road and Yasheng Ocean World are just a short taxi ride away.
When guests have some time on their hands they can make use of the onsite facilities. Airport pickup can be arranged by the hotel upon request.
When it comes to Dalian hotels, the Grand Hyatt Dalian is highly regarded for its excellent facilities. This hotel is a popular accommodation for guests traveling with families.